To start off September strong, I'm visiting one of the most debated and well-known tropes: enemies to lovers!
---
Six of Crows | Nina & Matthias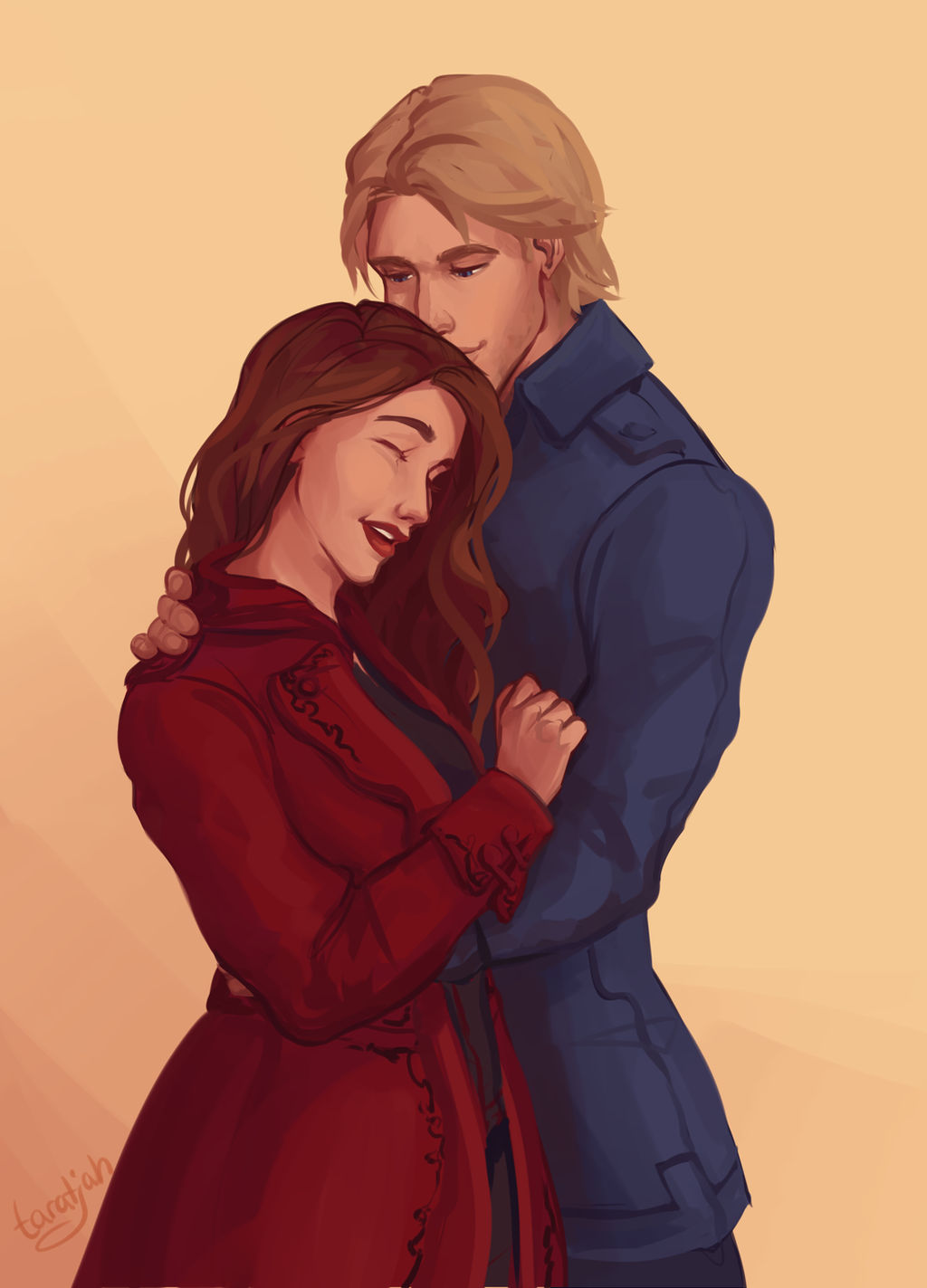 "Ketterdam: a bustling hub of international trade where anything can be had for the right price—and no one knows that better than criminal prodigy Kaz Brekker. Kaz is offered a chance at a deadly heist that could make him rich beyond his wildest dreams. But he can't pull it off alone. . . .
A convict with a thirst for revenge

A sharpshooter who can't walk away from a wager

A runaway with a privileged past

A spy known as the Wraith

A Heartrender using her magic to survive the slums

A thief with a gift for unlikely escapes
Kaz's crew is the only thing that might stand between the world and destruction—if they don't kill each other first."
Goodreads | My reviews: Six of Crows, Crooked Kingdom
---
Red, White & Royal Blue | Alex & Henry
"First Son Alex Claremont-Diaz is the closest thing to a prince this side of the Atlantic. With his intrepid sister and the Veep's genius granddaughter, they're the White House Trio, a beautiful millennial marketing strategy for his mother, President Ellen Claremont. International socialite duties do have downsides—namely, when photos of a confrontation with his longtime nemesis Prince Henry at a royal wedding leak to the tabloids and threaten American/British relations. The plan for damage control: staging a fake friendship between the First Son and the Prince.
As President Claremont kicks off her reelection bid, Alex finds himself hurtling into a secret relationship with Henry that could derail the campaign and upend two nations. What is worth the sacrifice? How do you do all the good you can do? And, most importantly, how will history remember you?"
---
Pride and Prejudice | Elizabeth & Mr. Darcy
"Since its immediate success in 1813, Pride and Prejudice has remained one of the most popular novels in the English language. Jane Austen called this brilliant work "her own darling child" and its vivacious heroine, Elizabeth Bennet, "as delightful a creature as ever appeared in print." The romantic clash between the opinionated Elizabeth and her proud beau, Mr. Darcy, is a splendid performance of civilized sparring. And Jane Austen's radiant wit sparkles as her characters dance a delicate quadrille of flirtation and intrigue, making this book the most superb comedy of manners of Regency England."
---
Serpent & Dove | Reid & Lou
"Two years ago, Louise le Blanc fled her coven and took shelter in the city of Cesarine, forsaking all magic and living off whatever she could steal. There, witches like Lou are hunted. They are feared. And they are burned.
Sworn to the Church as a Chasseur, Reid Diggory has lived his life by one principle: thou shalt not suffer a witch to live. His path was never meant to cross with Lou's, but a wicked stunt forces them into an impossible union—holy matrimony.
The war between witches and Church is an ancient one, and Lou's most dangerous enemies bring a fate worse than fire. Unable to ignore her growing feelings, yet powerless to change what she is, a choice must be made.
And love makes fools of us all."
---
The Cruel Prince | Jude & Cardan
"Jude was seven when her parents were murdered and she and her two sisters were stolen away to live in the treacherous High Court of Faerie. Ten years later, Jude wants nothing more than to belong there, despite her mortality. But many of the fey despise humans. Especially Prince Cardan, the youngest and wickedest son of the High King.
To win a place at the Court, she must defy him–and face the consequences.
As Jude becomes more deeply embroiled in palace intrigues and deceptions, she discovers her own capacity for trickery and bloodshed. But as betrayal threatens to drown the Courts of Faerie in violence, Jude will need to risk her life in a dangerous alliance to save her sisters, and Faerie itself."
Goodreads | My reviews: The Cruel Prince, The Wicked King, The Queen of Nothing
---
Who are your favorite enemies-to-lovers couples?