If you celebrate a gift-giving holiday this time of year, or even if you don't, talk about the books or bookish items you have on your wish list!

Samantha, T5W group in Goodreads
There don't seem to be any prompts for this month yet for T5W, so i went back to December from a few years ago to get a new prompt! My wish list, also known as my to-buy list, it MASSIVE. But I do have a bunch of books with priority, so I guess I'll just list those!
---
Mistborn | Brandon Sanderson
I've been dying to read these books forever! I just finished the books that are out for Brandon Sanderson's latest series, Skyward, and I loved them! If these books have the same spark that Skyward does, I'm sure they'll be magical! I also want the UK covers because, well, just look at that! It's beautiful!
---
A Darker Shade of Magic | V. E. Schwab
I've been reading a lot of V. E/Victoria Schwab's work recently, and I haven't disliked a single thing of hers I've read! I think her adult stuff is better than her middle grade and even probably her YA, but none of it is remotely bad. I plan to buy the whole trilogy once i can get the third book in paperback because adult books are frigging expensive and adult hardcovers are frigging expensive.
---
The Night Circus | Erin Morgenstern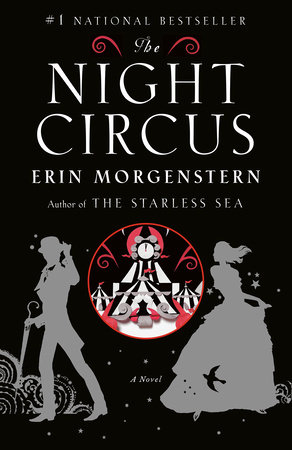 This book just literally sounds like it's made for me! I know a bunch of my friends have said it broke them in the very best way, and of course that's something I want out of a book! It's also been likened to Caraval by Stephanie Garber, which I know everyone is pretty hit or miss on, but I loved it!
---
These Violent Delights | Chloe Gong
First of all, just look at that cover. Look at it. Second of all, it's a Romeo and Juliet retelling set in 1920 with rival gangs?? I mean, what could be more perfect? A bunch of my friends loved it too and I'm so excited to get to it!
---
Count of Monte Cristo | Alexandre Dumas
I've been reading a lot of classics recently, and this one caught my eye! It's one of my mom's favorites, so of course I'm going to give it a go, seeing as she also recommended another five-star classic (Rebecca). Also, this Barnes and Noble edition is stunning! I'm in love. 😍
---
What is on your Christmas list this year? Have you read any of these and enjoyed them?